Changing the joinery? Low-E glass with the latest spacer in our market, Super Spacer, is an ideal combination that will provide maximum insulation to your home
In insulating glass with Super Spacer, instead of aluminum alloy, we use silicone sponge material that has a high insulation rate and at the same time absorbs the internal moisture. This reduces dew on the edges of glass and is characterized by great energy savings.
Energy savings go up to 40% by replacing worn out windows with energy efficient RAMATERM+, RAMA3+ and RAMA QUADRO+ glasses. Do not throw money out of the window! With our energy-efficient program you can reduce your bills and save the planet for your kids.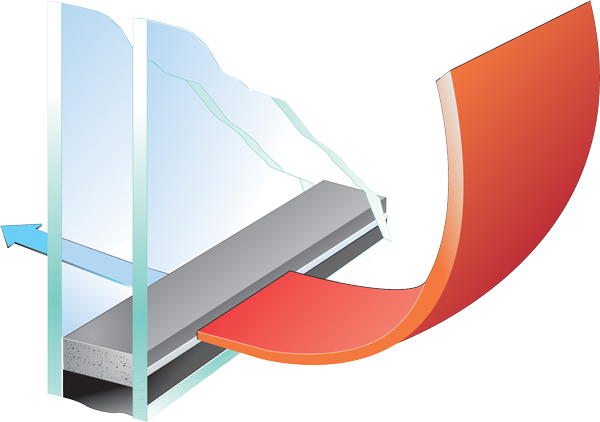 Insulating double, triple and quadruple glass
Double glazing has become the standard, while triple and quadruple windows are recommended in colder climatic conditions. These IG packages incorporate low-emission glass (Low-E), so that energy savings are accomplished in several ways, according to the specific needs of the customer.
Great energy efficiency environments require triple glass with two low-emission coatings in our climatic conditions nowadays, while for extreme conditions we use quadruple glass with three low emission coatings.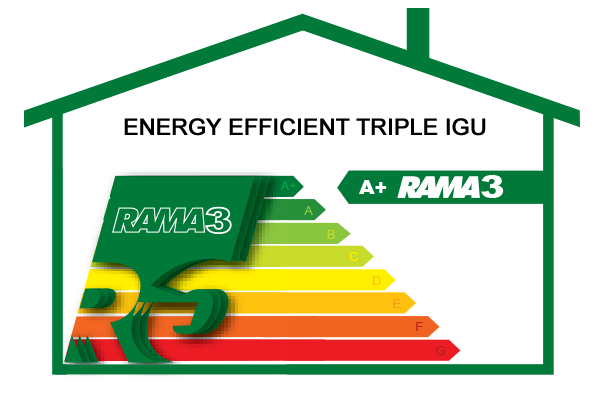 Our 3 main brands are offered:
RAMATERM (+)

(double)

Ug=1.0 W/m2K

RAMA3 (+)

(triple)

Ug=0.5 W/m2K

RAMA QUADRO (+)

(quadruple)

Ug=0.3 W/m2K
The realization of thermal protection of the glass is described by the heat transfer coefficient Ug.
The smaller the value, the isolation capabilities are more efficient.
For the comparison, double IG glass without Low-E has Ug=2.7-3 W/m2K. RAMATERM double, RAMA3 triple and RAMA QUADRO quadruple, have 2.5x, 4.5x and 7x better insulating capabilities, respectively, and in comparison with single glasses up to 13x.
Find out more about RAMA-GLAS glasses by contacting our staff directly whether you need sun protection, heat loss protection, noise protection, burglary protection, or a custom design according to your liking.