The kitchens you've watched in world magazines have become a reality and part of your home. Classic kitchen tiles no longer fit into the kitchen of your dreams. The glass is simply cleaned and maintained, inserts color, brightness and warmth into your kitchen and makes it modern and unique. Choose between two of our brands and let your imagination go wild!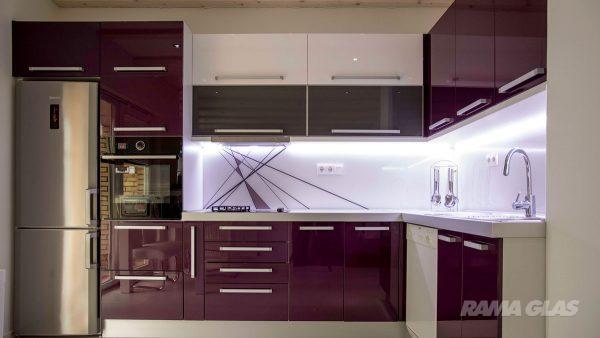 RG COLOR
Our painted glass has become a must-have of every modern kitchen in recent years. RG COLOR glass is made of ecologically accepted colors that are used in the food industry without lead, nickel and cadmium, and is made according to the order request, so it is completely customized for the needs of our clients. It is mounted simply by gluing it to the wall and does not take away the space, and it can also be mounted over the old tiles directly. We offer you a wide variety of colors, as well as the ability to combine more and create motifs.
RG PRINT
If you are not for the classic style, you want more, you want something new to tell all your friends, RG PRINT is the right choice for you. In your kitchen you can now have the sea, the flowers, the city, the children, the sunset, just everything you imagine. Cooking becomes fun!